This weekend, I'm returning aboard Royal Caribbean's Mariner of the Seas for an 8-night cruise.
This isn't just another cruise for me, but the first RoyalCaribbeanBlog group cruise, which means a number of people who love Royal Caribbean as much as I do will be joining me.
Every year we have two group cruises, and this is our first in 2022 (the next one is in December on Wonder of the Seas).
I'll be sharing a daily update of everything I did on board during this eight-night sail from Port Canaveral, Florida.
The cruise
Mariner of the Seas has been based in Port Canaveral for several consecutive years at this point, although this is the first time in a long time that it hasn't been a short cruise.
My cruises on Mariner since 2019 have been three and four night cruises, but she's moved to five and eight night cruises instead (Independence of the Seas now does the 3 and 4 night cruises).
The last time I was on Mariner for this long was my honeymoon cruise from Port Canaveral in 2008. Back then I had no kids, no mortgage and not even Caribbean blog post!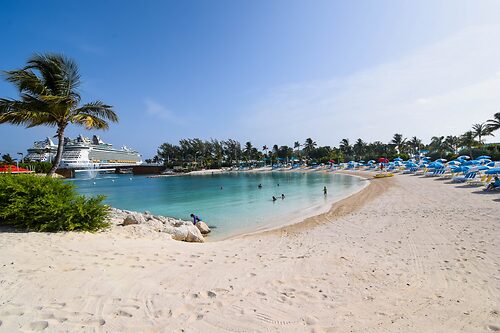 I chose this route due to the intensive nature of the port. We will visit five ports in total including Labadee and CocoCay.
We will visit St. Croix, San Juan, Puerto Rico and St. Kitts while sailing.
Plus, you have all the fun stuff to do on board, including a number of upgrades that were added to Mariner of the Seas in 2018.
As you mingle with the great community of friends who will be joining me on the RoyalCaribbeanBlog group cruise, it will be a wonderful experience to have so many friendly faces on board.
Cabin
We booked connecting balcony cabins for this cruise, one for my wife and I, and one for my children.
This is one of my favorite strategies for cruising with kids because it allows for separation from them and an extra full bathroom.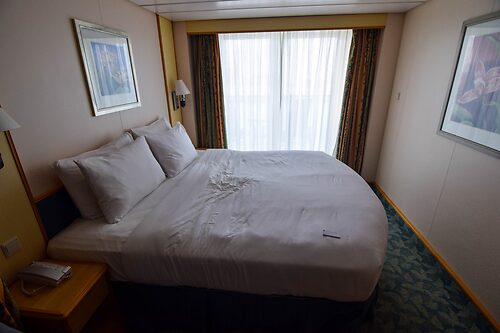 Considering the price of a suite was too high for this cruise, I found the two-bedroom strategy not only economical, but provided ample space.
Both cabins are located on deck seven and should provide a bedroom close to the royal promenade and only a few decks up to the pool deck.
With all the fun we'll have on board with friends, I don't think we'll be spending so much time in the cabin.
Itinerary
The fact that we were able to visit two Royal Caribbean private islands was a major draw to this itinerary. Throw in some Virgin Islands and Puerto Rico, and you have great programming.
At CocoCay, we rented an Oasis Lagoon cabana and at Labadee, I'm trying an overwater cabana at Barefoot Beach.
Recently, the Barefoot Beach cabanas appeared as bookable by anyone in the cruise planner, so we'll see how that works since I'm not in a suite.
In San Juan, we only arrive at 3 p.m. No excursions booked here, as we are just going to walk around Old San Juan and have dinner somewhere. When I tried this strategy earlier this year, it was difficult to find a restaurant with availability and air conditioning, so maybe we'll take a taxi to find a restaurant and make a reservation in the next few days.
In St. Kitts, we offer a private catamaran shore excursion with snorkeling and swimming ashore exclusively for everyone who has booked the group cruise with MEI Travel. Whenever we do a group cruise, we try to work in fun events exclusively for us, and I think this will be a great tour.
Finally, we will visit Sainte-Croix. Last time I was there was in 2013, and we have odd hours here (7am-2pm) so I think we'll be walking around the port area.
Meal plans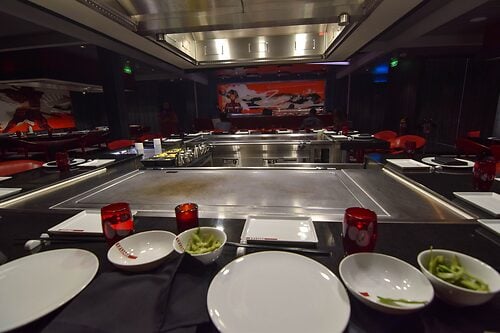 For dinner on this cruise, we will do a combination of specialty meals and main dining.
I love the main dining room, but I also find it enjoyable to work in specialty restaurants. We purchased the 3 night meal package which will allow us to experience some of our favorite restaurants.
As with any meal package, we must wait to board the ship to make a reservation. I think we'll try for Izumi Hibachi, Jamie's Italian, and probably Playmakers. Or we'll go to Chops and drop by Playmakers another day and pay cash.
Read more: Best things I ate on Mariner of the Seas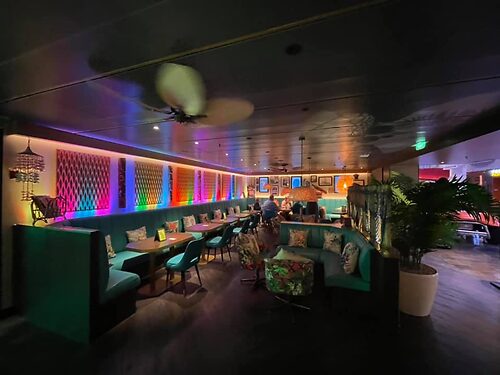 I also chose to purchase an unlimited drink package for this cruise. With so many social functions on board with friends, it just made sense to me.
And after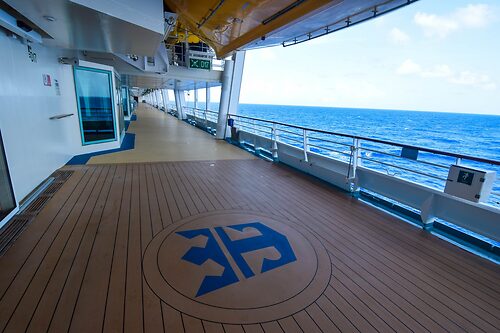 Our Mariner of the Seas cruise begins on Sunday July 17th. We drive to Port Canaveral the day before the cruise and stay at the Cape Crossing Resort & Marina.
After each day of cruising I will share the experience with a live blog post and encourage you to post your comments and questions so that I can answer them.
I try to make these live blogs as interactive as possible, so I want everyone to feel welcome to share their thoughts.
Thanks for reading all of this and welcome aboard our next fun live blogging experience!